Imagine connecting with all your students. Imagine…leveraging your already existing classroom technology for more powerful teaching and learning. Enter Google Classroom!
Teachers and administrators are always looking for next-generation tools. CTS/our engineering team is constantly profiling tools and think GC needs to be on your radar.
Google Classroom (GC) is a free web service for schools that aims to simplify creating, distributing and grading assignments by leveraging classroom technology. Google Classroom's primary purpose is to streamline sharing files between teachers and students to make the job of teaching and learning easier! All schools qualify for this free tool and it's likely that your organization already has these tools in place connected to your Google environment (GSuite).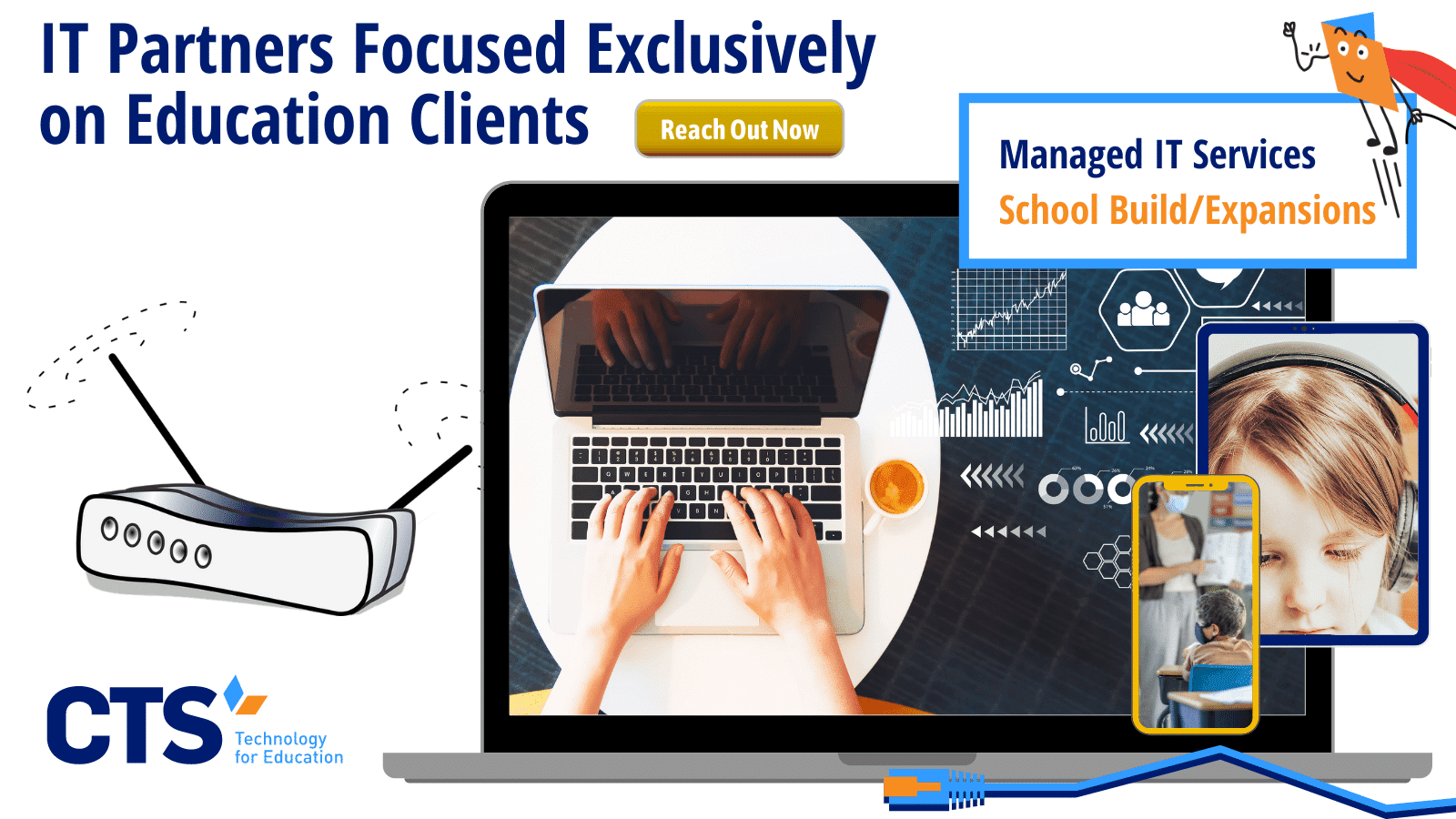 Google Classroom combines these tools under one experience:
Google Drive – Assignment creation & distribution
Google Docs – Sheets/Slides for writing
Gmail – Communication
Google Calendar – scheduling
Students can join a class through a private invitation code, or be automatically imported from an existing GSuite domain.
Imagine what your school could do with Google Classroom.
Every class creates its own folder in each user's Drive, where they can store and submit work to be graded. iOS and Android mobile apps let students take photos and attach to assignments, share files from other apps, and access information offline. They let teachers monitor progress for each student, grade assignments, and return work along with comments.
The possibilities are endless and the technology ubiquitous. In Philadelphia and throughout Pennsylvania, they're looking a the success a New Jersey school had using Google Classroom for snow days.
To learn more about this powerful platform and how it can support your mission in the classroom, attend a free webinar provided by CTS. This professional development is designed to introduce you to primary features of this platform and answer questions you have about how it is best utilized. Contact us for more info.